Welcome to Oak Valley Golf Academy
Overview
OVGA represents a melding of solid, proven teaching philosophies and techniques with the latest in computerized technology, providing a comprehensive program that focuses on every aspect of the game including mechanical, physical, analytical, and psychological concepts.
Mission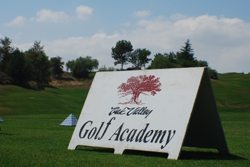 At Oak Valley Golf Academy our mission is to teach each student as an individual, helping him or her reach their elite potential. Appreciative of the fact that everyone has different physical capabilities, diverse states of mental readiness, and distinctive skill levels, we develop an instruction program designed solely for each individual, teaching the student how to maximize his or her abilities to become a collegiate or a professional player.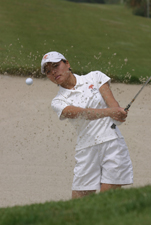 History
Established in 1997, Oak Valley Golf Academy is a high-performance golf school, where individualized programs featuring tour-caliber instruction, state-of-the-art technology, and first-class facilities, are available for every student! Conveniently positioned between Los Angeles and Palm Springs, the Oak Valley Golf Academy's main facility is located in beautiful Beaumont, CA offering every feasible amenity to the top aspiring junior, amateur, collegiate, and professional golfers.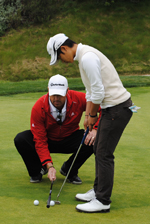 Objective
Understanding the fact that every student has different tendencies in the game of golf, our knowledgeable instructors have the ability to work with the different strengths and weaknesses of our individual students. Our objective is to help our students reach their full potential with help from natural ability in the game of golf. Rather than focusing merely on the technical phases of the swing we round our students into complete players, proving future success.