Junior Tournaments
American Junior Golf Association (AJGA)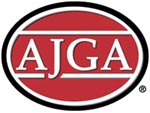 In 2007 finalizing an established relationship with the largest and most recognized Junior Golf Association in the world, Oak Valley hosted its inaugural AJGA open tournament, which allowed many of our students to participate with the best juniors in the country. We look forward to the future years where we will continue to host AJGA tournaments.
The American Junior Golf Association is a 501(c)(3) nonprofit organization dedicated to the overall growth and development of young men and women who aspire to earn college golf scholarships through competitive junior golf. The largest Association of its kind, the AJGA has a junior membership (boys and girls ages 12-18) of more than 5,000 junior golfers from 49 states and more than 25 countries.
AJGA alumni have risen to the top of amateur, collegiate and professional golf. More than 160 former AJGA juniors currently play on the PGA and LPGA Tours and have compiled more than 300 wins. AJGA alumni include Tiger Woods, Phil Mickelson, Jim Furyk, Stewart Cink, Davis Love III, Cristie Kerr, Pat Hurst, Paula Creamer, Brittany Lincicome, Morgan Pressel and Julieta Granada.
International Junior Golf Tour (IJGT)

Now in it's 14th year, the upcoming 2009-2010 season will feature 70 events at some of the finest venues in the U.S., as well as tournaments in Canada and Scotland. Most events have fields of 96 players and there are roughly
2,000 junior golfers who compete on the IJGT circuit who represent 45 states and over 30 countries. In addition to competing for individual event trophies, IJGT players can earn exemptions to some of the most prestigious amateur events in the country including the Players Amateur, Arizona Silver Belle, Dogwood International, Rice Planters Amateur, Monroe Invitational, The Sally, Optimist International, Verizon Junior Heritage and the Callaway Golf Junior World Golf Championships.
Southern California PGA Junior Tour (SCPGA)

All of our Oak Valley Golf Academy junior members participate in different levels of competition from open Championship to the elite Toyota Tour Cup events. Also being a first in 2008 Oak Valley and SCPGA Junior Tour will team to build a Ryder-Cup style tournament putting the best Southern California juniors against the elite Chinese Juniors.
For more than 50 years the Southern California PGA Junior Tour has been providing competitive playing and comprehensive learning opportunities for young golfers aged 7-18., The Tour has boasted incredible Alumni that includes Tiger Woods, Jason Gore, John Cook, Bob May, Candie Kung, and more. With more than 200 events in a year includes highly competitive nationally ranked events, the SCPGA Junior Tour has proven to be the best place for young golfers to further their growth in the game.
Callaway Junior World Golf Championship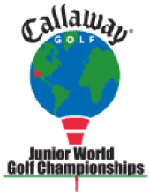 John W. Brown, Mrs. A.S. (Lou) Smith and Norrie West founded the Junior World Golf Championships in 1968. Their goal was to bring young golfers from all parts of the world together in hopes of achieving a greater understanding among people of differing cultures and values through the great game of golf. The inaugural tournament had 475 entrants from 20 states and six countries. In 2003, Junior World hosted 1040 participants from 43 states and 45 countries. Our three founders had incredible vision in developing a golf tournament that through the years has remained one of the most prestigious international events in the world.
The Junior World Golf Championships is truly unique with a total field size exceeding 1000 golfers and representing an impressive number of countries and states. Many Junior World champions have gone on to enjoy successful careers on the PGA and LPGA Tours, including Amy Alcott, Notah Begay, Brandie Burton, John Cook, Dorothy Delasin, Ernie Els, Phil Mickelson, Corey Pavin, Pat Perez, Joan Pitcock, Nick Price, Kim Shipman, Craig Stadler, David Toms and Tiger Woods.
Junior Amateur Golf Scholars (JAGS)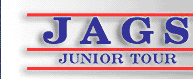 The JAGS Junior tour is committed to providing junior golfers with the opportunity to participate in monthly nationally-ranked, 36-hole no-cut tournaments. Promote a commitment for academic achievement so they are ready for success in higher education. Teach players the importance of demonstrating the highest levels of integrity, honesty and sportsmanship when playing golf and throughout their entire life.
Future Collegians World Tour (FCWT)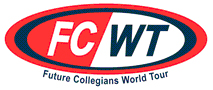 Mission:The FCWT is a 501( c )(3 ) non-profit organization committed to helping young men and women in their pursuit of earning a college scholarship through the challenge of competitive golf.
Purpose: To provide a venue of nationally-ranked junior golf tournaments for the junior golfer.
Venues: The FCWT offers over 50 tournaments throughout the country.
Players: Boys and Girls ages 19 and under can participate, playing against their peers on courses set up fairly, yet offering a challenge to all.
Staff: The FCWT Tournament Directors are all golf professionals who enjoy helping junior golfers move their game to the next level.
Honorary Division Chairs: Jim McLean has been the honorary chairperson for the Boys division since 2000. Laura Diaz has been the honorary chairperson for the Girls division since 2003.
California Junior Tour (CJT)
The California Junior Tour (CJT) offers an opportunity for talented junior golfers to enjoy and develop their golf game during the fall and winter months, while gaining tournament experience, personal development, and exposure to college golf coaches, all in a highly competitive environment on some of California's and Nevada's top golf courses.
The California Junior Tour, now beginning its tenth year as California's premier fall- winter junior golf tour, offering eighteen, 36-hole, weekend tournaments from September through April. The 2009-10 season consists of a Fall Series, from September through December and a Winter Series, from January through April. Each series offers eight tournaments, followed by a 36-hole Championship Tournament. The 2009 Fall Championship Tournament will be at La Costa Resort and Spa, Carlsbad; and the 2010 Spring Championship will be at Coyote Creek Golf Club, San Jose.
With tournament sites scattered from the San Francisco Bay to Rancho Mirage and San Diego, the tour schedule is designed to allow easy access for as many juniors as possible at reasonable cost. Weekend dates allow for tournament participation with minimal interference with classes or other school activities. Most families will find one or more locations close enough to home to offer the convenience of a daily commute. Others families often combine a tournament with a family weekend mini-vacation.
California Interscholastic Federation (CIF)